Welcome to CUTTER MITSUBISHI-AIEA
Cars Cost Less At Cutter
Our tools help you find a vehicle, quickly and easily.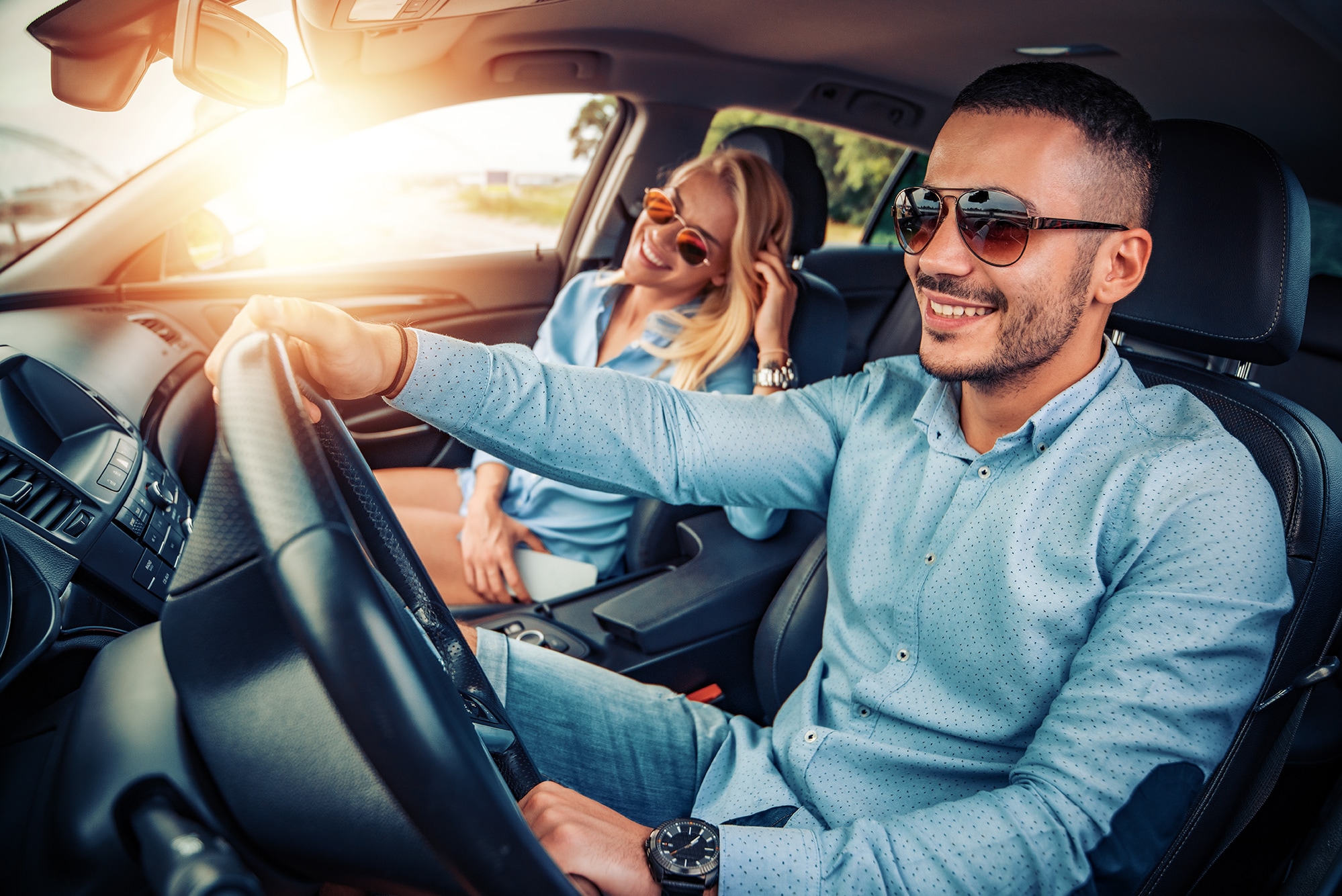 Stress-Free Car-Shopping
Visit Your Cutter Mitsubishi Dealership in Honolulu for New and Used Models
Are you an Aiea driver looking for all the latest models from Mitsubishi in your area? You're in luck with your local Cutter Mitsubishi dealership. We feature an extensive inventory with vehicles of all different body styles and model years. Pair that along with a fantastic suite of service centers, and you can be certain that you will be well taken care of.
Browse Our Inventory near Kailua
Check out the wide selection of premium models in our new inventory. Get behind the wheel of the latest Mitsubishi Outlander to fulfill all of your high-tech needs. For large families, this seven-seater is the ideal ride. A unique exterior design gives it a sporty edge and a seven-inch touch screen brings connectivity to the next level.
Looking for something completely different? The brand-new Mitsubishi Eclipse Cross is the newest addition to the lineup. This capable model is packed with all the latest and greatest technology and driver's assistance options that make it stand out on the road.
Try out our pre-owned inventory with options ranging from the Mitsubishi Outlander Sport for a five-seater SUV option, to classic sedan model options that you know and love. For example, the Mitsubishi Mirage packs a punch in the efficiency realm paired with a thrilling powertrain for a unique ride around Hawaii.
Visit Our Comprehensive Service Centers
In addition to our expansive inventory of Mitsubishi cars and SUVs, we also have several service centers that are designed to best serve you, your vehicle and your adventurous Kaneohe family.
Swing by our finance center to close the deal on your new or used Mitsubishi model with the help of our expert financing team. If you need more information on loans and lease offers, our staff is more than happy to help you. Questions will always be answered quickly and simply for a stress-free car purchasing process. It's a great way to do business.
If you're already a car owner and want to keep up with your regularly scheduled service, visit the technicians at our Mitsubishi service center. We can help you with any repair or tune-up, no matter the size. With our quick customer-service you'll drive away with peace of mind and a well-running vehicle.
Here at Cutter Mitsubishi, we know that not everyone is an expert on the inner workings of their vehicle. If you are, you'll be incredibly pleased with our full-service parts center. But if not, have no fear. Our fantastic staff will point you in the right direction when you need to replace something on your Mitsubishi model. We make navigating car parts simple.
Visit Us at Your Honolulu-Local Mitsubishi Dealer
No matter what you require: a new or used vehicle, the answer to a tricky financing question, an oil change or a new part for a home repair, we've got you covered. Our staff of experts would love to be the ones to answer all of your questions about driving in the Mililani area and car-owning in Waipahu.
At Cutter Mitsubishi, we know that it can be stressful to shop for a new vehicle, come in for service or be assured that you're picking the right part. That's why we work hard to make relationships with our customers that last. It's so important that you always feel comfortable and confident in your purchase when you drive home from our lot or showroom.
Stop by today for a full-service experience, we can't wait to introduce you to your dream Mitsubishi vehicle and provide top-notch service with a smile.
A New Mitsubishi is Always the Perfect Fit for AIEA Drivers--Find Great Deals and Friendly Service Close to Home!
Whether you're looking for something sleek and stylish, something capable and solid, or just something practical and affordable, the team at Cutter Mitsubishi-Aiea can help you find that perfect match. Browse new and used inventory online, see great deals on new cars and SUVs, shop used trucks, and take advantage of expert services right on site. It's the best way to find everything you need for automotive in Honolulu, Kailua, Kaneohe, Mililani and Waipahu, at a state-of-the-art facility.
We'll help you find the car of your dreams from our stunning inventory of new new Mitsubishi models. Make it a point to stop by our AIEA showroom to test drive a new Mitsubishi Outlander, Mitsubishi Eclipse Cross, Mitsubishi Outlander Sport, Mitsubishi Mirage G4 or Mitsubishi Mirage. You'll quickly learn that our new cars provide long-lasting dependability, exceptional performance and family focused comfort. Naturally, all of our new Mitsubishi models are outfitted with a broad array of innovative safety and connectivity features to satisfy your daily driving needs!
Once you've had a look at the latest offerings from Mitsubishi, you'll definitely want to check out our selection of used cars as well. We work tirelessly to maintain a selection of yesteryear's brightest Mitsubishi gems, ensuring you drive off in a used car that saves you money and performs admirably, no matter where in AIEA, Honolulu, Kailua, Kaneohe, Mililani or Waipahu you take it.
Finance, Service, and Customize Your Vehicle in AIEA for Years of Exceptional Performance
Before you can drive away in the vehicle that's perfect for your lifestyle, there's just a bit of paperwork--fortunately, the team at Cutter Mitsubishi-Aiea makes it simple to breeze through the buying process. Whether your budget and your needs demand a lease or loan in AIEA, our expert team of financing experts can help you find a payment plan that works for you--thanks to our everyday great prices and exciting new and used car specials, financing your vehicle with us is fast and stress-free.
No matter what vehicle you're driving--or will be driving--we can assist you in ensuring that your car or SUV enjoys a long and healthy lifespan. Our full-service dealership offers a well-stocked inventory of auto parts and accessories designed to optimally fit your exact vehicle. Filters, caps, tires, wheels, wiper blades, seat covers, and a whole lot more, all at your fingertips. Don't forget to look through available parts coupons and special offers--you could save money on performance parts, lifestyle accessories, and replacement parts. If you're not a fan of elbow grease and getting your hands dirty, you can entrust the care and maintenance of your Mitsubishi Outlander, Mitsubishi Eclipse Cross, Mitsubishi Outlander Sport, Mitsubishi Mirage G4 or Mitsubishi Mirage to the expert technicians at our AIEA service center. Schedule appointments online or by phone to take care of oil changes, tire rotations, wheel alignment, brake service, battery repair, and other essential car services, all in one convenient place.
Whether you're researching a new car, seeking service for you current one or exploring finance options, we hope that you'll these simple directions to Cutter Mitsubishi-Aiea in AIEA where you'll always be well taken care of!
We Keep You Going
CUTTER MITSUBISHI-AIEA is also by your side whenever you need any car service and repair work done in AIEA. What's more, our auto parts team would be happy to get you whatever you need to keep your Mitsubishi vehicle on the road for many miles to come.
Get in Touch
Contact Our Sales Department

:

(808) 564-9777
Monday

Shop Online or via Phone Only 8:30 AM - 7 PM

Tuesday

Shop Online or via Phone Only 8:30 AM - 7 PM

Wednesday

Shop Online or via Phone Only 8:30 AM - 7 PM

Thursday

Shop Online or via Phone Only 8:30 AM - 7 PM

Friday

Shop Online or via Phone Only 8:30 AM - 7 PM

Saturday

Shop Online or via Phone Only 8:30 AM - 7 PM

Sunday

Shop Online or via Phone Only 9 AM - 6 PM