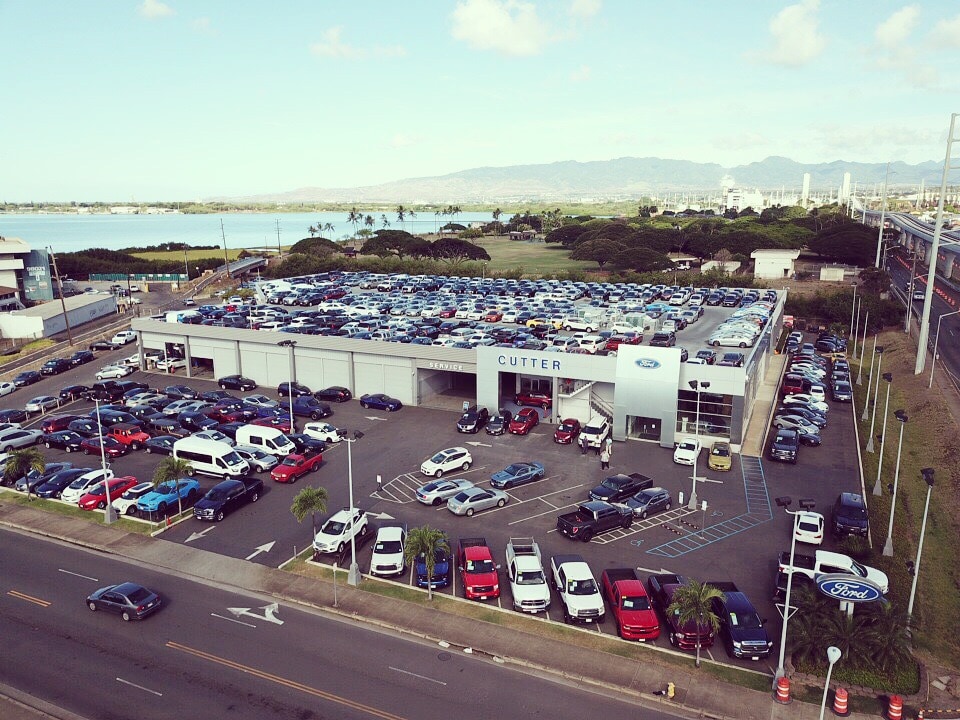 Upon returning home from the Korean War, Gerald "Jerry" Cutter began his automotive career as a car salesman in St. Louis, Missouri. Tired of the cold Midwest winters, Jerry and his family moved to sunny California where he founded the first Cutter Ford dealership. Cutter Ford had two California locations before finding its ultimate home in Aiea, Hawaii.
In 1967, the Cutter family made its first trip to Honolulu and fell in love with the islands and the spirit of aloha. As fate would have it, Jerry learned of an opportunity to be a Ford dealer in Hawai'i in the early 70s and seized the chance to move to the Aloha State. In 1974, Cutter Ford Aiea was born.
Since its establishment, the dealership has been the leading locally owned, family-run, Ford dealership on Oahu. Today, Cutter Ford shares its location with Cutter Mitsubishi. The dealership offers quality new and used cars, trucks, SUV, and parts & service to its customers in Aiea, Waipahu, Honolulu, Kaneohe, Mililani and throughout the island of Oahu.
Over 40 years later and with three generations of Cutters at the wheel, Cutter Ford is undergoing a major facelift/renovation. We appreciate our employees and customers' patience during construction. This major transformation will better serve YOU.
"Cutter Ford Aiea is … Where YOU Make the Deal!" The Cutter Family knows that their customers deserve more than just a deal. Their customers deserve the best customer service on the island. That's why service is more than a name of a department; it's a commitment to YOU.